October 16 is right around the corner, and that means that the new DC Fandome will be coming. In 46 days, we'll get first glimpses of what's to come in the DC Universe, which means there's a lot to cover. Last year's Fandome was an apparent success, so much so that this year promises to have more of what worked so well for the groundbreaking and innovative digital event. There are some changes from last year's formula, wherein this time around, it'll be a singular streamed event that you can watch on multiple platforms (Twitch, YouTube, Facebook and Twitter), rather than various simultaneous streams.
Ann Sarnoff, Chair and Chief Executive Officer, WarnerMedia Studios and Networks Group, said:
DC FanDome 2020 was a first-of-its kind global virtual fan experience and showcased every aspect of the DC Universe with unprecedented scale and access. This year, we're taking everything that people loved about DC FanDome and supercharging it to super-serve fans with even more exclusive first-looks, breaking news, in-depth interviews and insight from the stars and creative teams of their favorite DC content.
So what exactly will we be seeing in this year's event? We can expect lots of previews trailers, conversations, and more centering around the upcoming movies and seasons of your favorite TV shows. This includes:
- A look at new seasons of Batwoman, The Flash, Superman & Lois; [...] a farewell tribute to Supergirl as it approaches its epic conclusion after six seasons; a celebration of 100 episodes of DC's Legends of Tomorrow; a first look at forthcoming new drama Naomi; and a sneak peek at an upcoming episode of DC's Stargirl.
- HBO Max will unveil an exclusive look at the upcoming series Peacemaker [...]. The streamer is also debuting more surprises and sneak peeks from new series as well as returning favorites such as Titans and Doom Patrol.
- Warner Bros. Animation will feature a look at the upcoming limited series Aquaman: King of Atlantis; provide a sneak peek at season three of the adult animated comedy series Harley Quinn and share what's in store for #HarIvy; deliver a very early look at the next animated chapter of the Dark Knight in the all-new upcoming series Batman: Caped Crusader; and give fans a preview of Young Justice: Phantoms (warning: there will be spoilers!).
All in all, it seems we'll be getting a little bit of everything! We'll have more information as the event approaches. Meanwhile, we have a special poster for Peacemaker, the HBO Max show slated to premiere on January 16th, 2022 with John Cena, based on James Gunn's iteration of the character from the recently released Suicide Squad.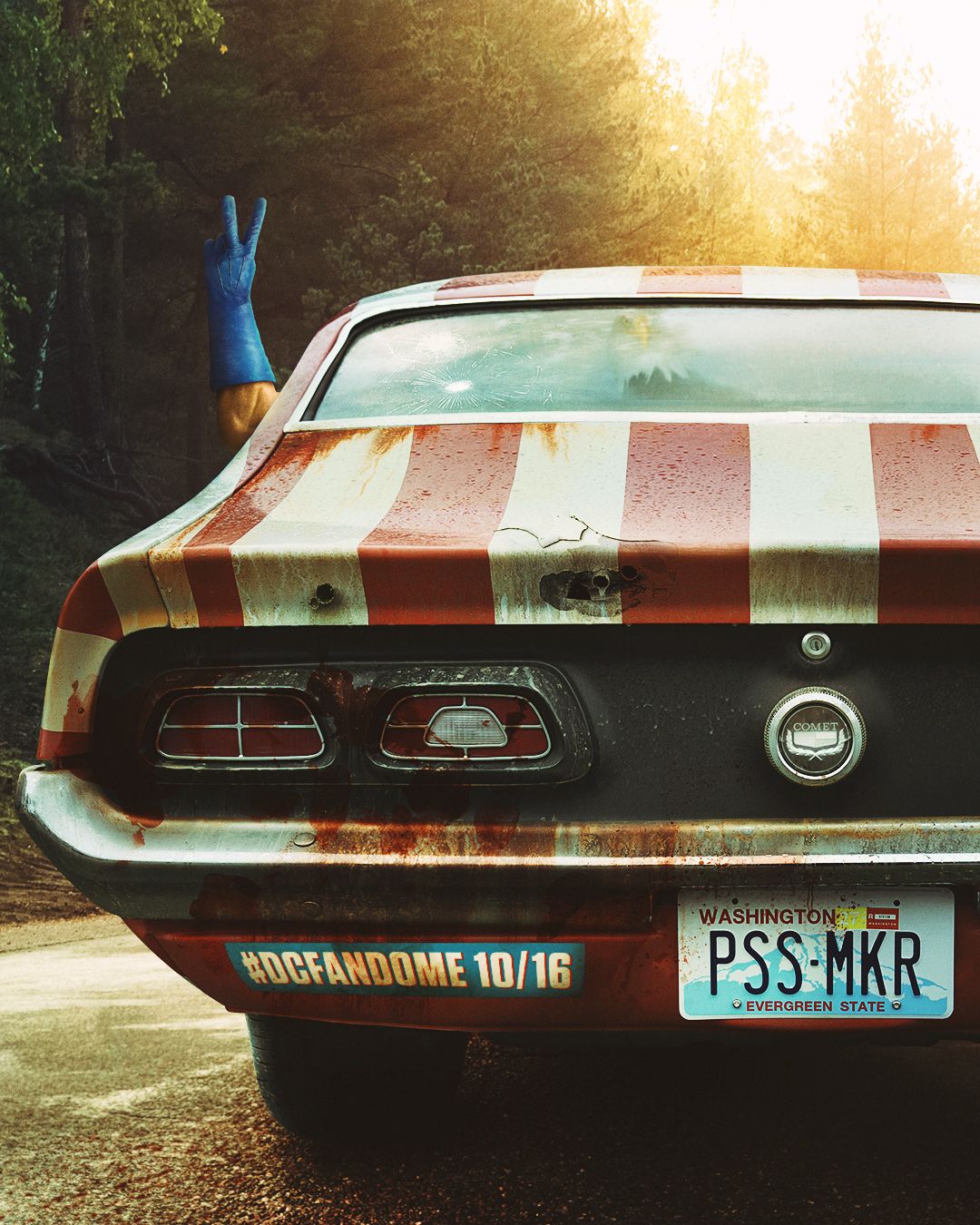 What are you most excited about? Let us know your thoughts below and in our forum! Don't forget to follow us on Twitter for breaking news!