9/23/2020 8:09 pm

After yesterday's less than stellar news of Supergirl ending with the upcoming Season 6, it seems we have some happier news, this time for Batwoman's second season. Deadline.com is reporting that there will be two additions to Batwoman: recurring roles for Leah Gibson and Nathan Owens as The Whisper and Ocean, respectectively.
The Whisper is an assassin working for Safiyah, Season 2's new main villain. Her character is described as:
A skilled assassin, unflappable and cold as ice in the face of danger. She is one of Safiyah's most important henchwomen and still harbors feelings for her powerful boss.
Meanwhile, we have Ocean, a much more mysterious character with a lot less information to go on, who is described as:
A zen gardner and thinker with a complicated past. A loyal soldier and fighter, Ocean moves to Gotham looking for a new beginning.
Both of them definitely seem like complex and interesting characters, and we're sure that Gibson and Owens will be great additions to the show. With this, we are even more excited to see how Season 2 will shape up. What do you think of these two characters? Let us know your thoughts below and in our forum! Don't forget to follow us on Twitter for breaking news!
9/23/2020 11:56 am

James Gunn's take on The Suicide Squad will be coming out Summer of next year, but much like Matt Reeves' The Batman, the movie will be expanded through HBO Max for a prequel series. One of the characters in Gunn's The Suicide Squad, the Peacemaker, is going to be getting an eight-episode prequel with John Cena as the star describing the origins of the character. Gunn will be heavily involved in the project, writing for all episodes, and direct some episodes, including the premiere.
Gunn also released a statement regarding the news:
Peacemaker is an opportunity to delve into current world issues through the lens of this superhero/supervillain/and world's biggest douchebag, I'm excited to expand The Suicide Squad and bring this character from the DC film universe to the full breadth of a series. And of course, to be able to work again with John, Peter, and my friends at Warner Bros. is the icing on the cake.
John Cena, who will be playing the titular character, said:
I have said before that it has been a tremendous honor and an incredible opportunity to be part of The Suicide Squad and to work with James on what is going to be a fantastic movie, I am unbelievably excited to have the chance to team up with him again for Peacemaker. We can't wait for fans to see this.
We're excited to see the expansion of offerings that HBO Max will have for DC fans, since they seem to be quickly becoming the new hub for DC shows and movies.
Are you excited for Peacemaker? Let us know your thoughts below and in our forum! Don't forget to follow us on Twitter for breaking news!
9/22/2020 3:54 pm

All good things must inevitably come to an end, and this is unfortunately now the case for Supergirl. According to a statement released by the network, the upcoming sixth season of Supergirl will ultimately be the show's swan song. Set to premiere in 2021 on The CW, the sixth season will have approximately twenty episodes and will begin production later this month. Melissa Benoist, the actress for Kara Danvers, has been portraying the titular Supergirl for five years now in both her series and various crossover events. It's saddening to hear about her departure from the franchise, but fans of the Superman mythos don't have to be wiping away their tears just yet. Superman and Lois will continue to bring us characters from this specific side of the DC universe and maybe even crossover with characters that originated from Supergirl.
In response to the series' ending, Melissa Benoist responded with this:
To say it has been an honor portraying this iconic character would be a massive understatement. Seeing the incredible impact the show has had on young girls around the world has always left me humbled and speechless.
She's had that impact on me, too. She's taught me strength I didn't know I had, to find hope in the darkest of places, and that we are stronger when we're united. What she stands for pushes all of us to be better. She has changed my life for the better, and I'm forever grateful.
I'm so excited that we get to plan our conclusion to this amazing journey, and I cannot wait for you to see what we have in store. I promise we're going to make it one helluva final season. ♥️ el mayarah
Are you disheartened to see the show ending? Do you expect any Supergirl characters to show up in Superman and Lois? Let us know your thoughts below and in our forum! Don't forget to follow us on Twitter for breaking news!
9/18/2020 8:39 am

What a day for news! After much waiting and anticipation, Harley Quinn has been renewed for a third season. The hit show's first 2 seasons were spectacular, and it was only a matter of time before it got renewed as well. The critically acclaimed show now joins Doom Patrol, Titans, as an HBOMax original for their upcoming third season, along with Young Justice's 4th season.
Meanwhile, DC Comics has officially decided what it will do with its DC Universe service. After 2 years of trying to find its footing, it will become a comics-only service, and is being rebranded to DC Universe Infinite. This means that all of its original content is officially moving to HBO Max, as previously reported. DC Universe Infinite won't officially launch until 2021, which allows current DC Universe subscribers the chance to do a last watch before it's all transferred over to HBOMax, where you will be able to find all of the shows and movies that were previously on the DC Universe platform, as well as upcoming DC series.
Let us know your thoughts below and in our forum! Don't forget to follow us on Twitter for breaking news!
9/12/2020 1:28 pm
DC Fandome is well under way and the news are just coming out! Among the exciting news we received, the beloved animated series, Young Justice, has a few of its own! Apart from the audio play, covered by our sister site youngjustice.tv, which helps bridge the gap between Season 3, which premiered last year, and the upcoming season 4, we also have a title reveal as well as the title card for Season 4 - Young Justice: Phantoms.
With a title like that, we're sure that we can expect the stakes to be higher, and the action to be even more intense. Check out the title card below: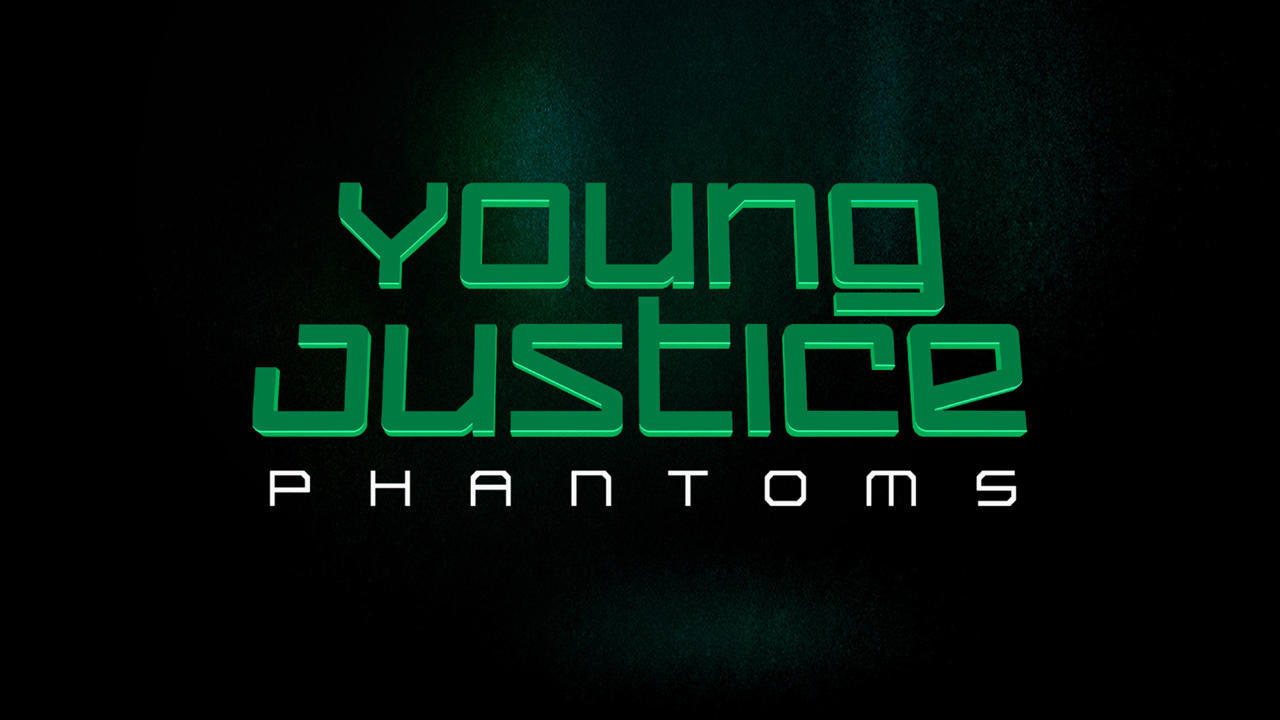 Let us know your thoughts below and in our forum! Don't forget to follow us on Twitter for breaking news!
9/12/2020 11:50 am

The Waverider is more than just a time travelling vehicle, it's also home to the Legends. Through the years, many have come and gone, and for Season 6, there'll be a new passenger. Lisseth Chavez, of Chicago PD fame, has joined the team as Esperanza "Spooner" Cruz. The following is a description of the character, who is described as an alien authority:
Tough and self-sufficient, Spooner Cruz lives off the grid, devising ingenious tech for the detection of—and defense against—space aliens. And while some might call her paranoid, she calls it being prepared. A survivor of a childhood alien encounter, Spooner now believes she has the ability to communicate telepathically with aliens—making her the perfect recruit for Waverider captains Sara Lance, Ava Sharpe and the Legends who, in season six, will be hunting down extraterrestrials who have been displaced throughout history.
Which will be very handy considering the new season's synopsis:
Having spent last season tracking down the Loom of Fate in order to bring back their slain comrades, the Legends must now save history from a foe like none they have ever encountered in the past or future...space aliens! After Sara is abducted by a ruthless alien, this new mission becomes personal. It will take more than the combined powers of the Legends to save the world for a sixth time. They must recruit a new Legend: Spooner Cruz, a woman uniquely qualified to help the team defeat their intergalactic foes. Either that or she's just crazy...
Like we've come to expect from the Legends, this will be another fantastic season full of hijinks and this time around: aliens!
Let us know your thoughts below and in our forum! Don't forget to follow us on Twitter for breaking news!
9/12/2020 11:29 am

Superman is the most well known superhero in the world. He was the first and in a lot of ways is the most inspiring. We've seen stories following Superman for almost 100 years! From the George Reeves show, to The New Adventures of Lois and Clark all the way up to Smallville, there have been many different takes on the Man of Steel. In the DC Fandome panel on Superman and Lois, Jim Lee, Todd Helbing, Elizabeth Tulloch and Superman himself, Tyler Hoechlin talked about how this show is a whole new take on the mythos of The Man of Tomorrow!
The show starts out with a major change to Lois and Clark. While series showrunner, Todd Helbing (notably the previous showrunner of The Flash) couldn't share the reason why, we did learn that the show will move the iconic couple back to Smallville. After the events of Infinite Crisis, the universe was reset and Clark and Lois have two teenage boys. As we've reported before, the journey back to Smallville will bring Lana Lang back into the couple's life and introduces two new characters, Lana's husband and their daughter Sarah.
Much of the show will cover the balancing act between being Superman and being a dad to two boys. The couple have a solid partnership and know each others rhythms and how to get the best from each other but this new family aspect will certainly put the Man of Steel in a new role. Tyler Hoechlin was asked how he came up with his version of Superman and since he debuted on Supergirl in season 2, he noted that he binged the first season of Supergirl and found that hope from the show. He was inspired to bring hopeful unwavering helpful character to life and we've been able to see him like that in the Arrowverse since.
Some big take-aways from the panel were that Superman will get a new suit! The one we've seen him in before wasn't really meant to be sustainable throughout a series so a new suit is on the way and Todd promised it was going to be EPIC! A funny anecdote from the panel was filming Elseworlds. It's known that The Flash actor Grant Gustin is a big fan of Superman and when Tyler ripped open his shirt to reveal the S for the first time, Grant made an audible gasp that luckily they were able to edit out.
All in all, we maybe didn't learn as much as we would at Comic Con, but the show is on it's way and we couldn't be more excited! Stay tuned for more news on Superman and Lois right here. Let us know your thoughts below and in our forum! Don't forget to follow us on Twitter for breaking news!