8/22/2020 3:41 pm
DC Fandome is finally upon us and we finally have some brand-new information about the seventh season of The Flash! After a harrowing sixth season, it's time to see what our favorite characters have been up to and what kind of adventures they'll be getting into. The series' showrunner, Eric Wallace, and cast members including Grant Gustin, Candice Patton, Danielle Panabaker, Carlos Valdes, Danielle Nicolet, Brandon McKnight, and Kayla Compton all attended the virtual panel to spill some exciting secrets about the show's future.
A sizzle reel was released with some scenes of the upcoming seventh season. Eva McCulloch is at large and the real Iris West is still trapped in the mirror dimension. The fake Iris West is wandering around the real world, while Barry still is lacking in speed from the Speed Force. The plan to make an artificial Speed Force is still ongoing as all hands must be on deck in order to keep Central City safe from evil-doers.
Godspeed will return for this upcoming season and will be one of the main antagonists along with Eva McCulloch's Mirror Master.
Heavy romantic scenes that will center around Barry and Iris's chemistry will be key to this season.
Grant Gustin's keen on seeing the yellow Flash boots in live-action
Are you excited for the seventh season of The Flash? What kinds of surprises do you think are in store? Be sure to prepare yourself for 2021 as we'll be getting another fast-paced, fantastic season of The Flash. Comment down below about this interesting news and in our forum! Don't forget to follow us on Twitter for breaking news!
8/14/2020 10:33 pm

In a surprising reveal today, the DC CCO, Jim Lee, has officially announced that all original DC Universe programming will be migrating over to HBO Max at an unspecified date in the future. This will range from live-action shows like Titans and Doom Patrol to animated series like Young Justice and Harley Quinn. However, this does not mean that we'll be saying goodbye to DC Universe anytime soon. Lee also revealed that the service will be undergoing some major changes and the vast library of fantastic comics won't be going anywhere.
What are your thoughts on DC Universe possibly becoming a comics-only platform? Are you ready to see all of these shows we've grown to love on a new streaming service? Comment down below about this interesting news and in our forum! Don't forget to follow us on Twitter for breaking news!
8/14/2020 11:13 am

The official schedule for DC Fandome is out now, and it's chock-full of panels, events, and previews coming our way on August 22. Most of the shows on air now, from Batwoman to Young Justice, are going to have 20-40 minute panels. Even upcoming shows like Superman & Lois will have their panel. Although Supergirl's panel is notably absent, though they will have some some smaller featurettes available so be sure to mark your calendars and get ready for next week. Here are some pertinent panels:
The Flash Panel: 1 PM EST - Executive producer Eric Wallace joins cast members Grant Gustin, Candice Patton, Danielle Panabaker, Carlos Valdes, Danielle Nicolet, Kayla Compton and Brandon McKnight to discuss all things Flash with Entertainment Weekly's Chancellor Agard. Team Flash will break down both parts of season six and look ahead at what is to come with an exclusive trailer for season seven. Fans will also get a look at the exclusive black-and-white noir episode "Kiss Kiss Breach Breach," which will be available on The Flash season six Blu-ray™ and DVD on August 25. 40 min
Black Lightning Panel: 1:45 PM EST - Join Black Lightning stars Cress Williams, China Anne McClain, Nafessa Williams, Christine Adams, Marvin "Krondon" Jones III, Jordan Calloway and James Remar with actor/filmmaker Robert Townsend moderating as they pay homage to the '90s. Whether it was hit television shows like Living Single and Family Matters, films such as Boomerang, House Party and Blade, the Chicago Bulls domination of the NBA, or rap artists breaking ground — the '90s were lit! 35 min
DC's Legends of Tomorrow Panel: 3 PM EST - Unicorns, encores and aliens…oh my! The Legends have encountered a mess of creatures, villains and time periods over the course of the show, and you, the fans, have been on this wild ride right along with them. Join the cast and producers of DC's Legends of Tomorrow for a Q&A and, of course, lots of laughs! Be sure to tune in to get the inside scoop on favorite moments from past seasons and what they have in store for season six. Series stars Caity Lotz, Nick Zano, Matt Ryan, Tala Ashe, Jes Macallan, Olivia Swann, Amy Louise Pemberton and Shayan Sobhian join executive producers Phil Klemmer, Keto Shimizu and Grainne Godfree for a panel moderated by Entertainment Weekly's Chancellor Agard. 35 min
Doom Patrol Panel: 4:15 PM EST - From DC FanDome to FanDOOM! Join the "world's strangest heroes" — the Doom Patrol — for a deep-dive discussion into the beloved and bizarre series. Panel will feature executive producers Jeremy Carver and Chris Dingess, co-executive producer Tamara Becher-Wilkinson, and series stars Matt Bomer, Diane Guerrero, April Bowlby, Joivan Wade, Timothy Dalton, Karen Obilom, Abigail Shapiro, Riley Shanahan and Matthew Zuk. 35 min
Superman & Lois Panel: 5:35 PM EST - It's a bird! It's a plane! It's Superman & Lois! Join DC Chief Creative Officer/Publisher Jim Lee in a conversation with executive producer/showrunner Todd Helbing and series stars Tyler Hoechlin and Elizabeth Tulloch as they discuss the history of Superman from the comics to the screen, what fans can expect from the upcoming series, and the significance of the characters in the world of today. Fans will be encouraged to follow along as Jim Lee shows the panelists how to draw the iconic Superman emblem and then share their own versions. Join the fun and Show Your Hope using #DCFanDome. 30 min
Titans Panel: 8:30 PM EST - "Titans are back, b*tches!" That phrase kicked off an explosive second season of Titans that culminated with the long-awaited emergence of Nightwing as their leader and the tragic death of one of their own. And as a new mysterious threat looms, season three promises to be the biggest yet! Join executive producer Greg Walker and series stars Brenton Thwaites, Anna Diop, Teagan Croft, Ryan Potter, Conor Leslie, Curran Walters, Joshua Orpin, Damaris Lewis, with Alan Ritchson and Minka Kelly for a preview of the new season as well as a discussion on the "Top Titans Moments" of the first two seasons. 30 min
Young Justice Cast Audio Play Performance & Panel: 9 PM EST - Calling all Young Justice fans! Can't wait for season four? Well, we couldn't wait either, so DC FanDome has something special guaranteed to leave you feeling more than just "whelmed." Join executive producers Greg Weisman and Brandon Vietti plus voice cast members Jason Spisak, Khary Payton, Stephanie Lemelin, Nolan North, Denise Boutte, Danica McKellar and Crispin Freeman for a special audio play performance of a brand-new Young Justice episode. After the table read, stick around for a Q&A session previewing the new season. It's gonna be crash! 35 min
DC's Stargirl Panel: 9:45 PM EST - DC's Stargirl creator/executive producer Geoff Johns joins cast members Brec Bassinger, Amy Smart, Yvette Monreal, Anjelika Washington and Cameron Gellman for a panel full of fun and inside scoop. Join the new Justice Society of America as they dive into that epic showdown and learn a little more about each other through some special lenses. 35 min
Batwoman Panel: 10:30 PM EST - Gotham's newest hero is suited up and ready — and she's here! Join executive producers Caroline Dries and Sarah Schechter plus cast members Rachel Skarsten, Meagan Tandy, Camrus Johnson and Nicole Kang for the exclusive first discussion with the highly anticipated new Batwoman Javicia Leslie as she prepares to step into the iconic role. The cast will break down season one and give a sneak peek at season two, featuring new arrival Ryan Wilder, aka Batwoman. 40 min
Harley Quinn Panel: 11:15 PM EST - Drop the kiddies off at the DC KidsVerse and head over to the Harley Quinn panel. The hilarious voice cast of Kaley Cuoco, Lake Bell, Ron Funches, Matt Oberg and Alan Tudyk will join executive producers Justin Halpern, Patrick Schumacker, Dean Lorey and supervising producer Jennifer Coyle to break down the most f@#king outrageous moments of the show. #Harlivy Forever! 20 min
There are also going to be smaller featurettes that you can check out at any time on demand. You can check out the full schedule, as well as plan and form a personalized calendar here.
What panels will you be checking out? Let us know below and in our forum! Don't forget to follow us on Twitter for breaking news!
8/10/2020 10:39 pm

Speculation about the longevity of the DC Universe streaming service has been present since the service began. Though the service boasted a wide library of DC Comics, a variety of creative and entertaining original shows, and quite a bit of DC content, it struggled with providing subscriptions, particularly to international audiences, and lack of mainstream DCEU films. When HBO Max was announced, speculation grew louder as to what would become of DC Universe and whether it would continue or become merged with the larger service.
On Monday, WarnerMedia's layoffs across DC Comics and DC Universe have thrown the futures of both sectors into the unknown. According to several sources, most of the DC Universe staff have been laid off, signifying the incoming merger between DC Universe and HBO Max. At DC Comics, editor-in-chief Bob Harris as well as several vice president members have been laid off. Jim Lee remains with the company as the CCO.


The changes at DC Universe are presumed to be because of the speculative merger with HBO Max. While the news hasn't been made official, several of DC Universe's shows have found homes on other platforms, hinting at a change with the DC Universe service. Doom Patrol's newest season has already launched on HBO Max concurrently with DC Universe, and both seasons of the Harley Quinn series will arrive at HBO Max later in August. Meanwhile Geoff John's wildly successful Stargirl will air exclusively on the CW for season 2. No official word has been given as to the fate of DC Universe, nor its other shows, like Titans and Young Justice, but with DC's Fandome event on the horizon, it's likely that the announcement will be made then.
DC Direct, the internal collectibles and merchandising manufacturer, has also taken a big hit in the layoffs. The branch has been shut down completely, ending a 22-year run.
In light of the layoffs, many took to Twitter to express their thoughts over the news. Support came from fans, producers, comic artists, and more. The overall message is one of support for those who lost their jobs, and for the DC Comics branch whose future may be shaken by the layoffs.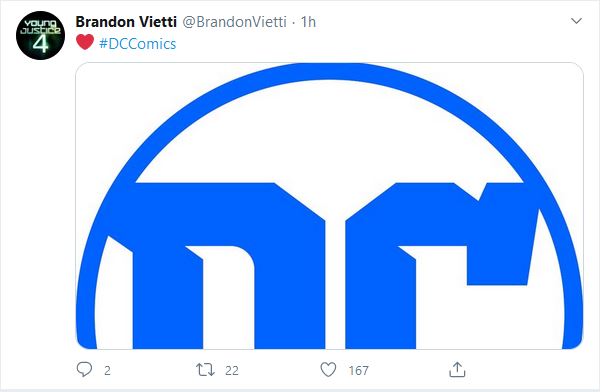 Monday's layoffs left many with questions as to DC's future, both with its streaming service and its publishing branch. At the moment, it is unclear how either will proceed, but we remain positive that DC Comics will remain vigilant, and that DC will continue to produce excellent entertainment regardless of the platform.
Let us know your thoughts below and in our forum! Don't forget to follow us on Twitter for breaking news!
8/7/2020 8:54 am

Are you ready for DC Fandome? The global phenomenon featuring everything you could ask for in an event centered around superheroes is coming soon! On August 22nd, fans around the world will have the opportunity to check out exclusive news, footage, and so much more. To help, DC has gotten some of the biggest names in the multiverse to join in as their guests, and it's nothing short of astounding. Check out a selection of names in the video below, including plenty of stars of our favorite shows:
Spot any names from people you're looking forward to seeing? Let us know your thoughts below and in our forum! Don't forget to follow us on Twitter for breaking news!
8/5/2020 8:42 am

We've reached the end of Doom Patrol's second season, and what a trip it has been! With the current situation around the real world, it has definitely been a good season to watch, getting to distract ourselves with the crazy shenanigans in their world. There have also been a lot of good and genuine moments in between the craziness, so it's clear that the show's got the formula down pat! Now all we can hope is that things get resolved, and of course, that we get a third season! Meanwhile, Dorothy has a choice to make, and the Doom Patrol has to overcome their imaginary friends! Check the gallery for the season finale tomorrow below:
And of course, the trailer is always worth a watch:
Lastly, the synopsis, which like usual for season finales, doesn't give much away:
Before they can save the world from The Candlemaker, the Doom Patrol must first confront their childhood imaginary friends. Meanwhile, Jane reflects on the first time that Miranda became primary, and Dorothy must make a fateful choice.
Are you looking forward to the season finale? Let us know your thoughts below and in our forum! Don't forget to follow us on Twitter for breaking news!
7/30/2020 9:15 pm

The second part to the Stargirl season one finale is happening whether we like it or not! A brand new image gallery has been released with some very intriguing photos giving us a clue into what to expect. Based on the photos, the team has suited up and are ready to stop the detestable Injustice Society from causing havoc upon our world. Rick is also seen in his full Hourman get-up, but without his trademark mask. Along with S.T.R.I.P.E. and Sir Justin, the Justice Society are ready to bring this season to a close with one final episode that will leave all fans wanting the second season to come even sooner!
Excited for the Season 1 finale? Let us know your thoughts below and in our forum! Don't forget to follow us on Twitter for breaking news!