As we get closer and closer to season 3 of Doom Patrol, we're treated to new content to tease what might come for our heroes. Although it may seem hard to believe, the upcoming season seems to be taking the weird and wacky to a whole new level, with a psychodelic new poster and some very wild scenes in the new season trailer. It seems that this season will focus on Madam Rouge, as well as the a myriad of organizations and groups that will be familiar to comics fans. Check out the trailer below:
And here is the poster: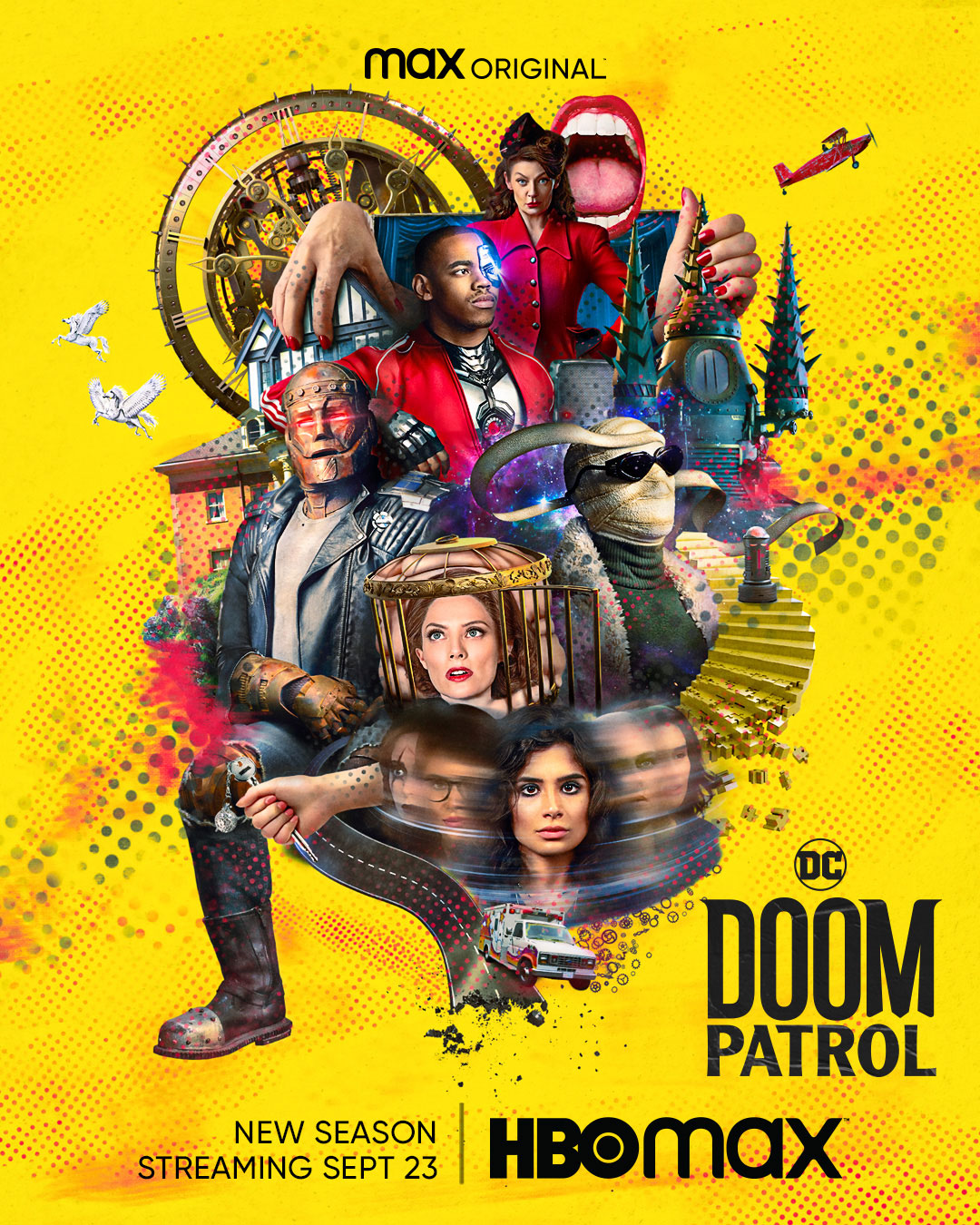 What are you most excited to see? Let us know your thoughts below and in our forum! Don't forget to follow us on Twitter for breaking news!