Buckle up Batwoman fans, because things are about to get a little more twisted. Earlier today, the CW gave us our first glimpse of Mary (Nicole Kang) fully decked out as Poison Ivy. And honestly, she looks spectacular. Between that bright red hair, the sleek, sharp cuts of the costume, and that terrifying look on her face, we're so excited to see this look in action on Wednesday's midseason finale.
During this week's episode, we got our first hint as to the upcoming transformation when Mary was infected by one of Pam Isley's vines. Speaking on the character journey Mary will go on as Ivy, executive producer Caroline Dries stated that:
The selfless and caring Mary Hamilton (Kang) we've come to know and love is taking a backseat to a pernicious and virulent version of herself. No longer content with her supporting role on the Bat Team, Poison Ivy Mary uses her newfound powers to stand up, stand out, and express her most deeply buried opinions and desires — regardless of who or what may be in her way. But more awaits Mary as her destiny delivers her at the root of her new persona, as she realizes her power bloomed to give life to another…Gotham's long lost and most infamous botanist.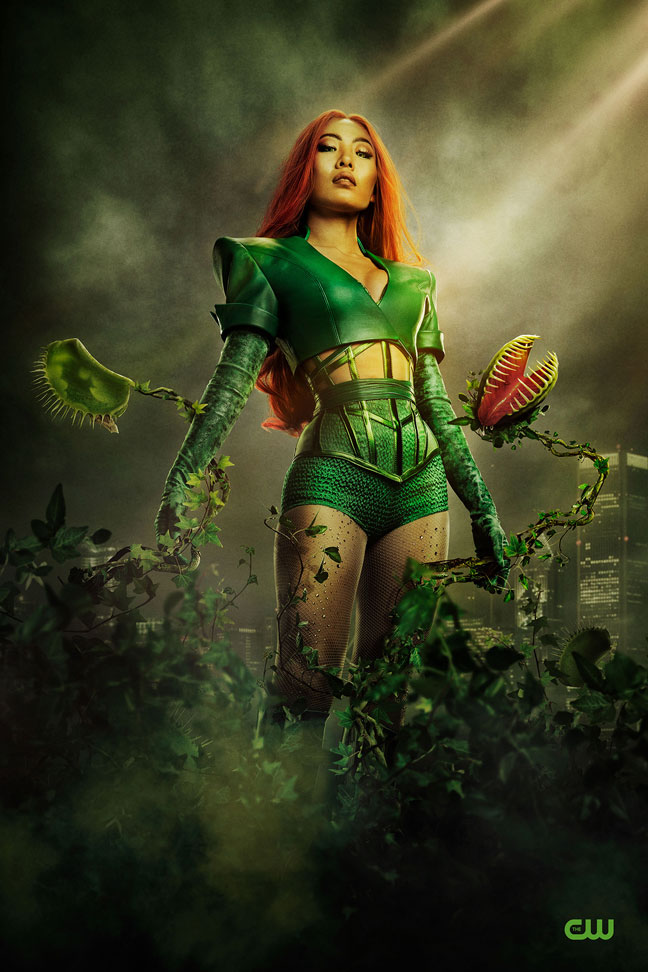 We are extremely excited to see Mary's full transformation in this week's Batwoman episode, and are sure we will love this new take on Poison Ivy's character! Let us know your thoughts below and in our forum! Don't forget to follow us on Twitter for breaking news!