After making his debut earlier in the year in James Gunn's The Suicide Squad, many fans have been eager to see more of the abrasive, antagonistic Peacemaker. Now we have our first look into the upcoming HBO Max exclusive series headlining John Cena's fanaticism-based antihero.
In the poster, we see Peacemaker, his real name being Christopher Smith, sitting on top of a colorfully striped car without his helmet. If one looks a little closer, you can also see that Peacemaker has a new helmet after his old one was discarded in a building explosion. Wielding his trademark gun and his eccentrically garish costume, Peacemaker also has a smug smirk on his face as he looks to the camera with a sly look in his eyes.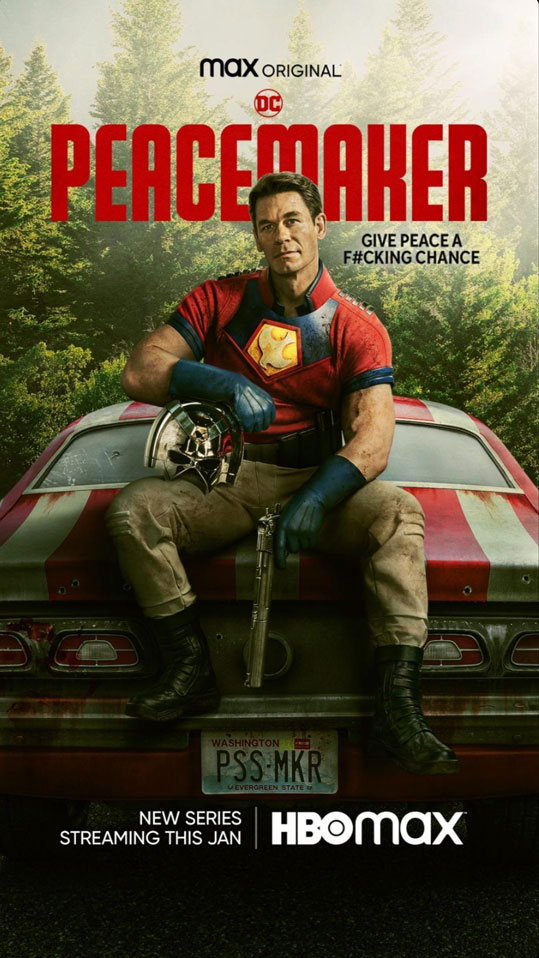 The series logo is displayed brightly in large lettering, and with the blunt tagline, "Give peace a f#cking chance". The series will make its official debut on the streaming service in January.
How interested are you in seeing Peacemaker on HBO Max? Do you expect to see any other characters from The Suicide Squad pop up in the series? Give us your thoughts down below in the comments section!