Hot on the heels of last month's announcement that Harley Quinn would be back at the end of July, we now have a full trailer and a new poster to showcase what the new season will hold. While the teaser trailer gave us a glimpse of some of the laughs and hijinks to come, here we really get to see more of the plot. Ivy is determined to take Gotham City and convert it to the green utopia she always imagined it, but will run across some issues, such as the Batfam (with a debut from Nightwing), as well as some tension from the gang itself. Check out the full trailer below:
And lastly, check out the new poster: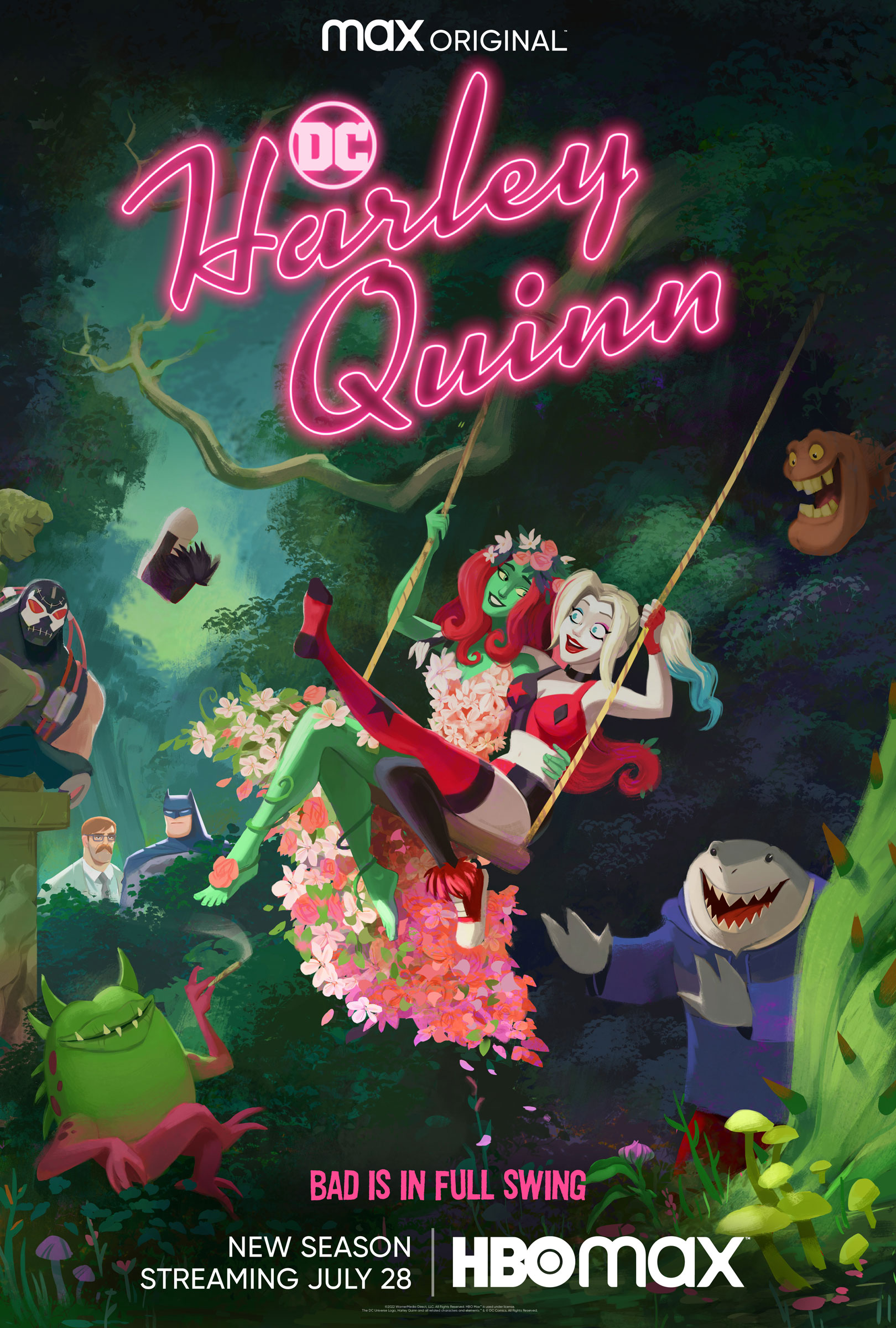 Let us know your thoughts below and in our forum! Don't forget to follow us on Twitter for breaking news!