The animated series announcement don't end here! We also will have a new animated series with two confirmed seasons focusing on Clark, Lois, and Jimmy as they navigate life in Metropolis and grow together as an investigative reporting team at the Daily Planet.
And what's more, the voice cast for Clark and Lois has also been announced, with Jack Quaid, known for his work in The Boys, and Alice Lee, from Zoey's Extraordinary Playlist, playing each role respectively.
The series is described as:
In this serialized coming-of-age story, we follow Clark as he builds his secret Superman identity and embraces his role as the hero of Metropolis - and perhaps the world. Lois, now growing into a star investigative journalist, takes aspiring photographer Jimmy Olsen under her wing. All the while, Clark and Lois are falling in love, sharing adventures, taking down bad guys, stumbling over secrets, and discovering what it means to be Superman and Lois Lane.
We also have an image showing the animation style, as well as the logo for the show: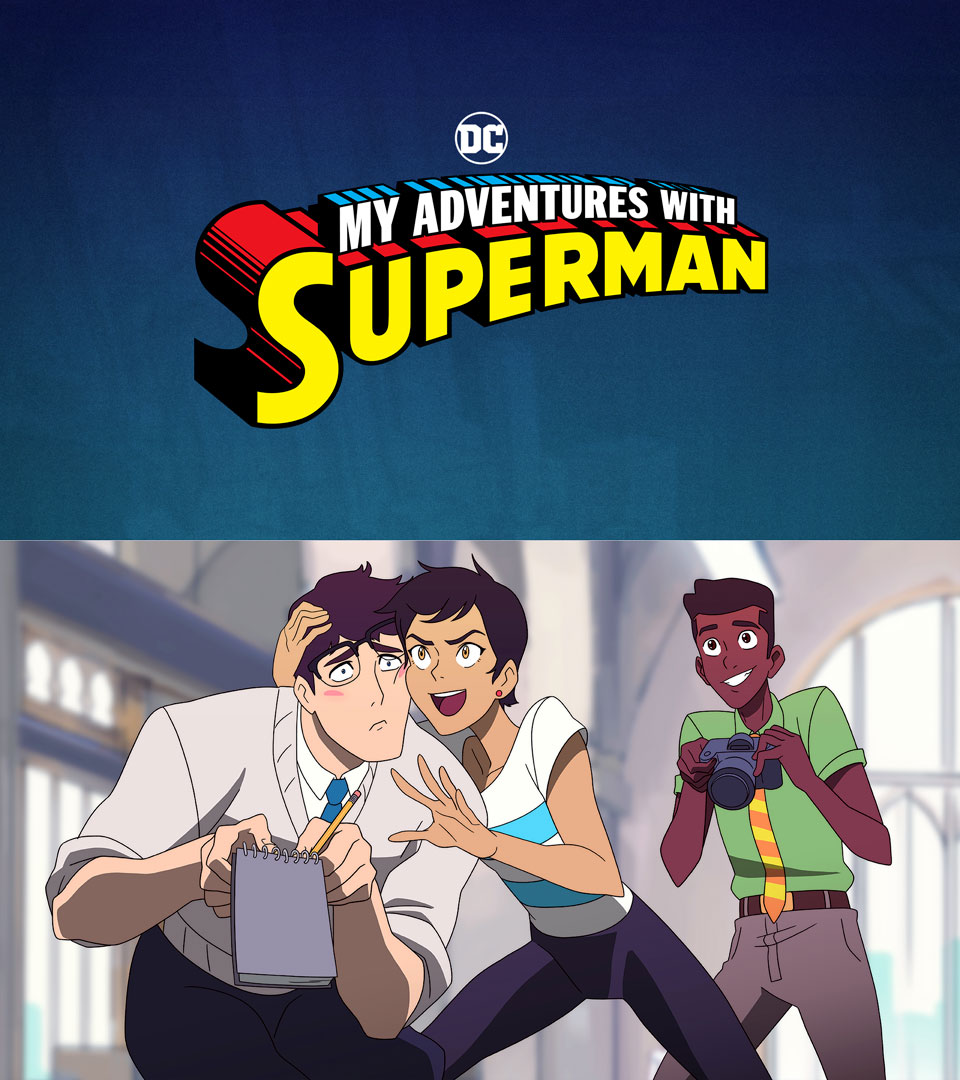 It definitely has a unique look to it, and we're curious to see what the show holds! are you excited for this new iteration of Superman? Let us know your thoughts below and in our forum! Don't forget to follow us on Twitter for breaking news!