One of the most arguably anticipated DC shows coming soon is The CW's Naomi, and we now have our first look at this exciting upcoming series!
Kaci Walfall will be portraying Naomi McDuffie, a teenage superhero created by the collaborative minds of Brian Michael Bendis, David F. Walker, and Jamal Campbell. The show will follow young McDuffie's captivating journey from her small northwestern town, to the wild places that the multiverse has to offer. When a supernatural event shakes up her hometown to their core, Naomi sets out to uncover her origins and challenge those who oppose her and her newfound gifts.
Keen comic book fans will also likely recognize that the teaser image is a homage to the Campbell-illustrated cover for Naomi #1, the high-selling comic that introduced us to Naomi and her tales. Outside of the promotional photo, we cannot wait to hear more about this enticing series that'll surely mesmerize many audiences.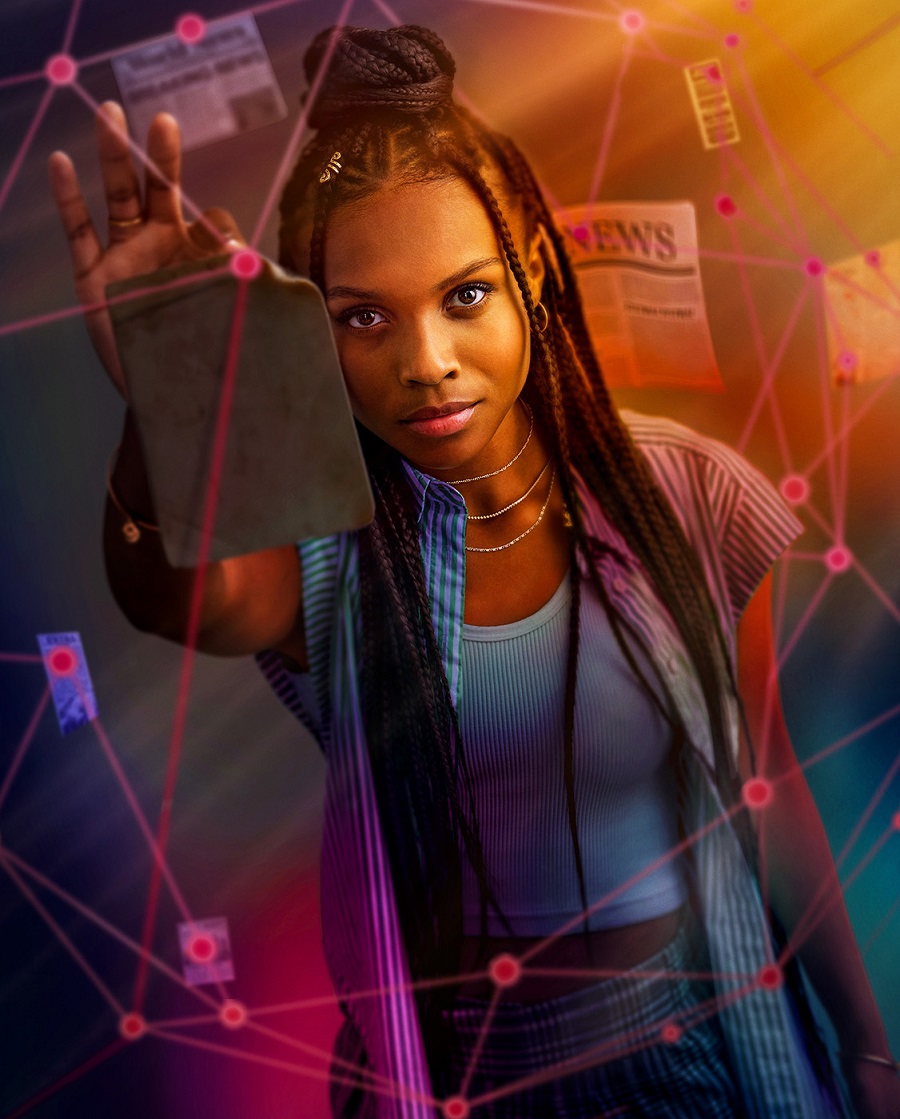 Are you as excited for Naomi as us? What can we expect from this series? Let us know your theories in the comments below and in our forum! Don't forget to follow us on Twitter for breaking news!