Over the past couple of years, the Arrowverse has given us a variety of crossover events from "Elseworlds" to "Crisis on Infinite Earths", and we'll be getting a brand-new crossover extravaganza with "Armageddon". The Flash will be the home to these five enticing episodes, and will certainly see a whole lot of returning faces and new threats to face off against. The CW has officially revealed a new poster for this exhilarating crossover event that will be premiering Tuesday, November 16th.
The poster highlights the titular Flash and his loyal wife, Iris West, while also showcasing some of the heroes that'll be featured in "Armageddon". We will see the return of Brandon Routh as the Atom, and also Javicia Leslie suiting up as Batwoman II in this set of episodes. Not only that, but fresh off of their show's ending, we'll also see the triumphant returns of Cress Williams as Black Lightning and Chyler Leigh as Sentinel. The poster is rounded out by Katherine McNamara as Mia Queen, who has now taken on the moniker of the Green Arrow.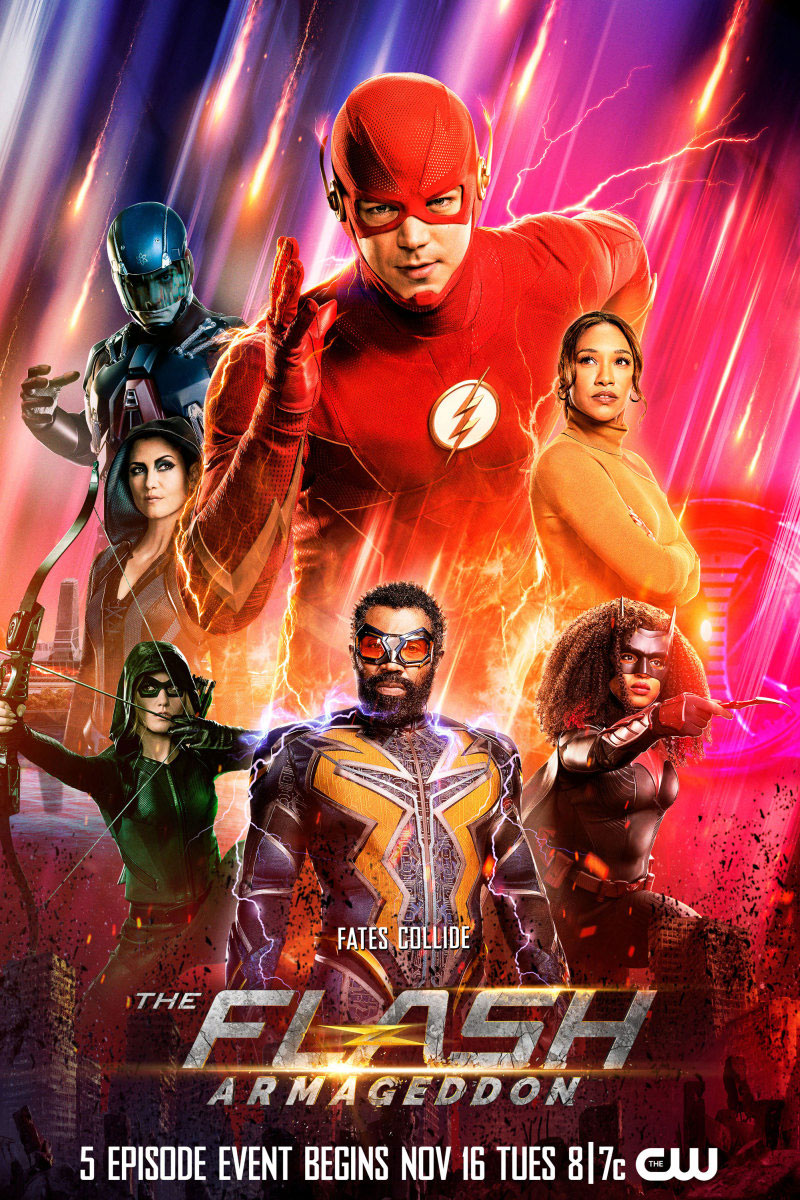 Are you enthralled to see the return of these familiar faces? What kinds of mayhem will go down with this team going up against beings like Despero? Let us know in the comments and forum below and get excited for the next big crossover event! Don't forget to follow us on Twitter for breaking news!