The news just keeps coming for The Flash's final season. We've already got quite a list of characters who are set to reprise their Arrowverse mantles, allies and foes alike. Just last month, we saw the teaser trailer hinting that this final journey would tackle quite a lot, and we now have an extended look at what we can expect. While we knew Barry would be battling some classics from the Rogues gallery, we can now see there will be some tension from within Team Flash itself, especially Barry and Iris. We're sure that the power couple will come out of this stronger than ever, but we're curious to know how they might resolve the differing opinions on future knowledge. Check it out:
We also have a new poster, very indicative as it shows Barry running through a street with all the posters from past seasons on either side. It really shows how far the show has gone, from the very first backdoor pilot, to now: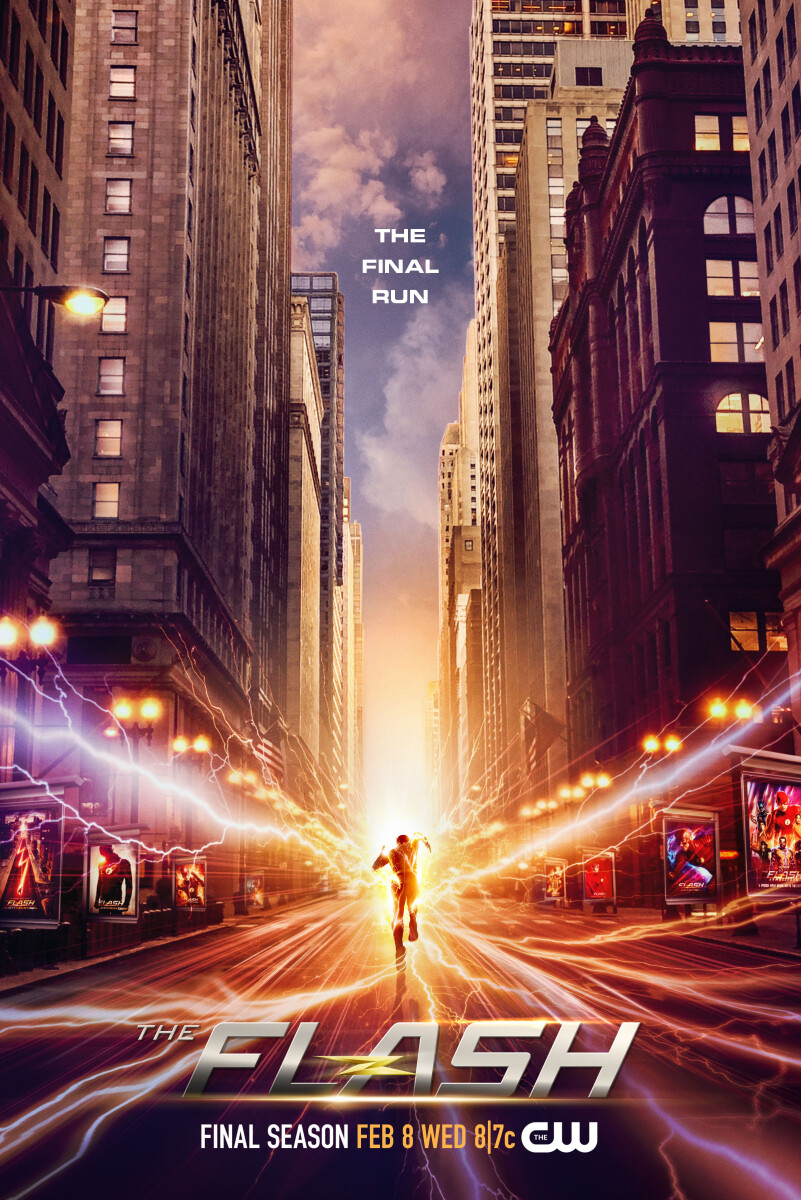 How are you feeling about The Flash's final season? Let us know your thoughts below and in our forum! Don't forget to follow us on Twitter for breaking news!