It's hard to believe that The Flash is coming to an end later this year; it feels just like yesterday the series was making its debut on The CW in 2014, time certainly goes by in a flash! However, we now have some incredibly enticing news that'll surely make this final season a little more exciting.
Fan-favorite member of the Flash family, Wally West, will be making his triumphant return to the series - portrayed again by Keiynan Lonsdale. The character joined The Flash as a series regular in the second and third seasons, and even had the chance to reoccur on Legends of Tomorrow too.
In regards to some more amazing allies coming back for season nine of The Flash, John Diggle will also appear in the show's final season and be played by David Ramsey once more. Finally, a familiar foe will likely be up to no good in Central City as well considering how Ramsey Rosso, also known as the villainous Bloodwork, is set to appear too, portrayed by Sendhil Ramamurthy.
To commemorate this announcement, the showrunner of The Flash, Eric Wallace, released statements highlighting the returns of Wally West, John Diggle, and Ramsey Rosso.
As one of the legacy Arrowverse characters who helped start it all, John Diggle holds a special place in our hearts, as well as the fans. Plus, the commanding presence and commitment to excellence actor/director David Ramsey brings to the screen each-and every time is truly inspiring. So, of course, it was a no-brainer to have Diggle join Team Flash in our final season! So, get ready for a very emotional reunion as John Diggle aka Spartan helps protect Central City alongside Team Flash one last time.
We're so happy to reunite with the incredibly talented Keiynan Lonsdale as a part of The Flash's final season. Because Kid Flash isn't just another speedster—he's a beloved part of our Team Flash family, so as soon as we knew he was coming back, we set out to create a special and heartfelt story for his return. The result is a brilliant performance from Keiynan that showcases a side of Wally West you've never seen before.
Ever since Sendhil turned in such a brilliantly haunting and unforgettable performance as the tortured Ramsey Rosso in Season Six, we've been looking for a way to bring him back. We also knew we wanted to have Ramsey play a part in Flash's final race. Fortunately, everything came together and now the villainous Bloodwork's return will set into motion one of the Flash's wildest and most emotional adventures yet.
We also have a new poster for the ninth season: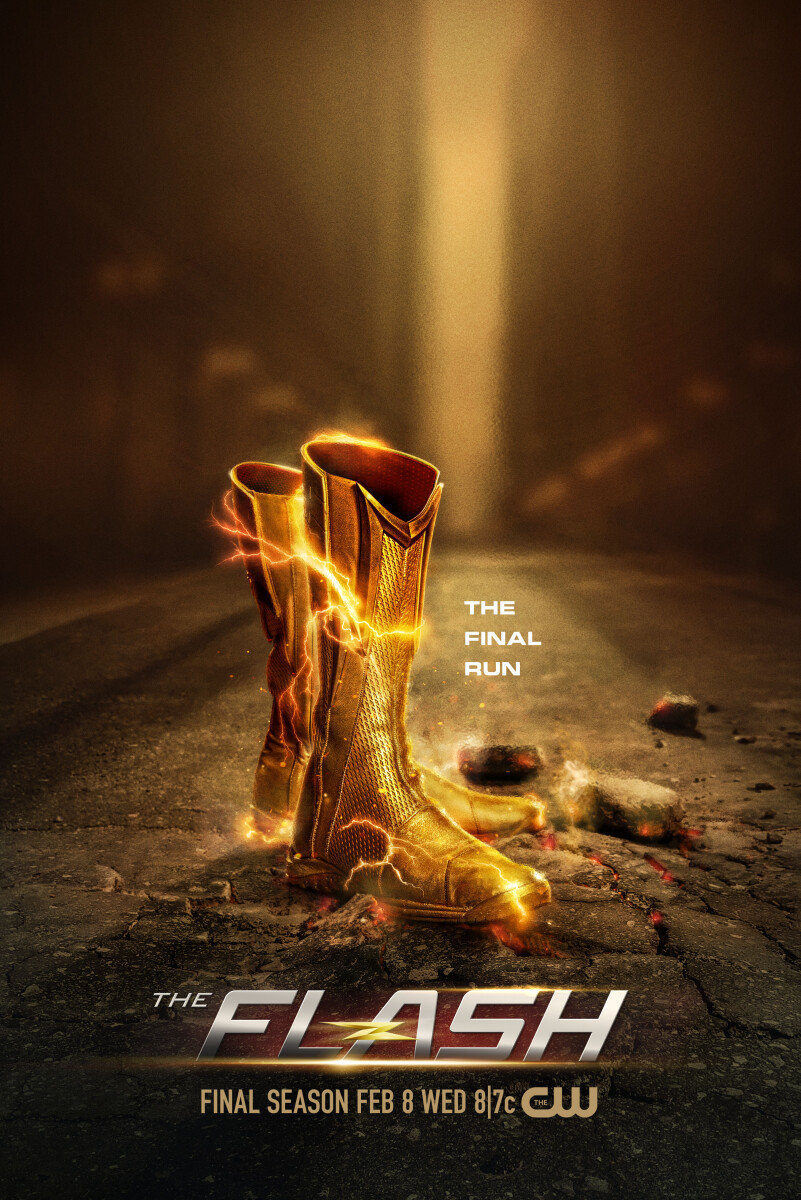 Are you excited for the impending conclusion of The Flash? What kinds of enthralling stories will be told with the return of Kid Flash, Spartan, and Bloodwork? Let us know your thoughts below and in our forum! Don't forget to follow us on Twitter for breaking news!