Our favorite heroes are back and ready for action! After a strenuous wait for more content with beloved characters like Dick, Kory, Gar, and Rachel, we now have the first trailer for the third season of Titans! Some very intriguing and genuinely exciting content comes from this sneak peek into what to expect later on August 12, 2021!
The third season teases a major death in the family for Dick and Bruce as Jason's brutally murdered by the Joker with a crowbar. This isn't the end of the second boy wonder as he rises from the ashes as the ruthless and utterly ravaging Red Hood. Set on bringing justice to Gotham City, the Titans must find a way to aid their former ally while also dealing with new threats like Blackfire and the Scarecrow.
Not only that, but the Titans also gain allies both new and old with Barbara Gordon, who's taken on the mantle of commissioner at GCPD, and Tim Drake. With other returning characters such as Hank, Dawn, and Conner, will the Titans be able to fend off new enemies while also learning to help and forgive those who they've lost?
We also have new posters that have been released. The first of the three posters showcase the Batman family, consisting of Dick Grayson, Jason Todd, Barbara Gordon, and Tim Drake. The second one displays the two sisters from Tamaran, Kory Anders and Blackfire, along with Conner Kent and Rachel Roth. Finally, the third poster exemplifies Garfield Logan, Hank Hall, Dawn Granger, and Donna Troy, even though Donna was killed at the end of the second season. The main poster is one showcasing all the characters together.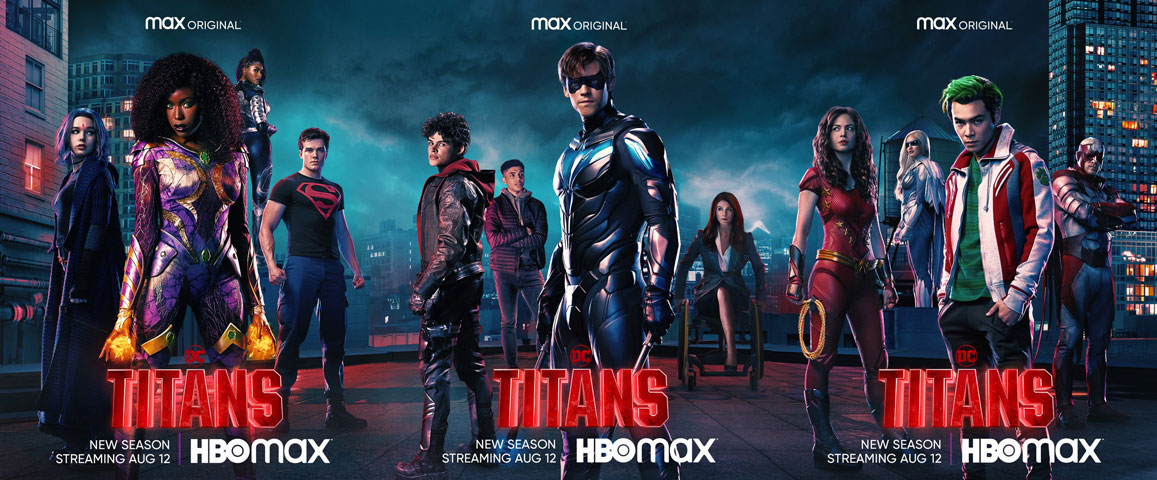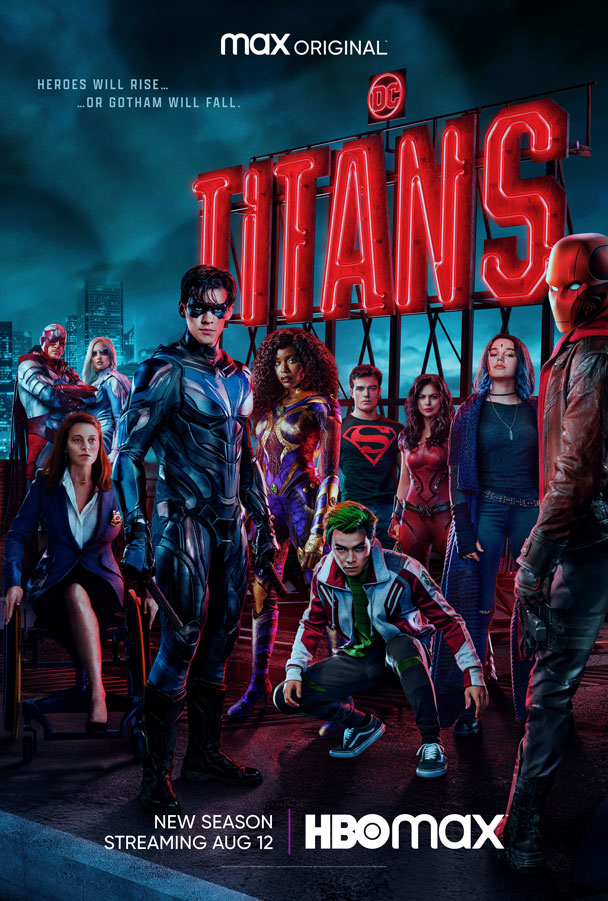 The synopsis for the season has also been added and it's being billed as:
TITANS follows young heroes from across the DC Universe as they come of age and find where they belong. In season three, circumstances draw our heroes to Gotham City, where they will reunite with old friends and face new threats.
What did you think of the trailer? Let us know your thoughts below and in our forum! Don't forget to follow us on Twitter for breaking news!