After nearly two years of much anticipation, we now have our first official look at Young Justice: Phantoms courtesy of a newly released poster!
The poster, with the art being created by Brandon Vietti, Christopher Jones, and Jason St. John Wright, highlights the original members of the Team from the first season of the show. The Team, consisting of Nightwing, Aquaman II, Superboy, Miss Martian, Tigress, Zatanna, and Rocket, are all united together with some major differences in some of their appearances. One of the most notable changes being that Miss Martian has regained her long auburn hair from the first season. In prior seasons, she had a much shorter haircut in Invasion and no hair whatsoever in her Miss Martian form in Outsiders. If one looks closely enough, they can also see that she's wearing her engagement ring while holding the hand of her future partner, Superboy.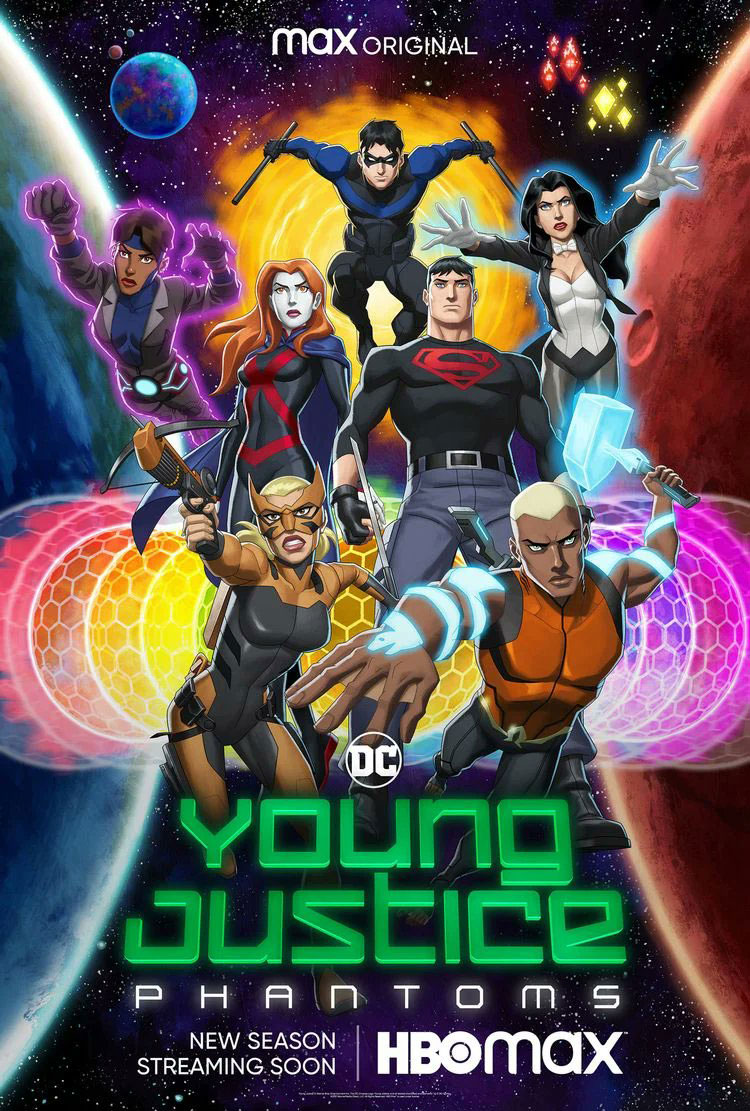 While characters like Zatanna, Rocket, and Superboy don't really have much changed in regards to their costumes and physical appearances, other leads like Nightwing and Aqualad have distinctly different looks that differentiate them from prior appearances. Nightwing now has an enlarged logo that reaches his arms and a more pronounced utility belt. Aquaman II also has a new costume that looks very similar to his prior suit as Aqualad, but with the color scheme of his Aquaman II outfit. Meanwhile, Tigress's costume looks close to the same as it did in the prior two seasons.
How excited are you for the inevitable release of Young Justice: Phantoms? What kinds of little easter eggs can you find in this poster? Do you like the Team's new costumes? Let us know in the comments below and in our forum! Don't forget to follow us on Twitter for breaking news!